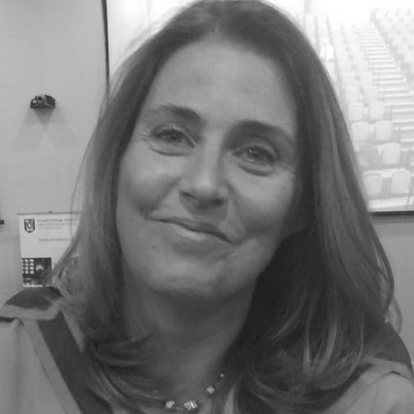 Prof Eleanor Molloy
Co – Lead of in4kids

Professor and Chair of Paediatrics, Trinity College Dublin

Consultant Neonatologist & Paediatrician
Biography
Professor Eleanor Molloy is Professor and Chair of Paediatrics at Trinity College Dublin. She is also a Consultant Neonatologist & Paediatrician at:
Coombe Women and Infant's University Hospital,
National Children's Hospital, Tallaght,
Our Lady's Children's Hospital, Crumlin.
From 2009 to 2014, Professor Molloy was Associate Professor of Paediatrics at the Royal College of Surgeons. In addition from 2013 to 2014, she was Director of Paediatrics at the National Maternity Hospital. She was a Senior Clinical Lecturer in Paediatrics in University College Dublin from 2005 to 2014. Prior to that, from 2003 to 2005, she was a Neonatology Fellow at the Rainbow Babies & Children's Hospital, Cleveland, USA.
Internationally, she has served as the Secretary & President of the Irish American Paediatric Society and as the Irish representative on the European Board of Paediatrics, European Union of Medical Specialists (UEMS), Confederation of European Specialists in Paediatrics (CESP). Currently, she is a Board member of the European Society for Paediatric Research and associate Editor in Chief of the Pediatric Research journal.
She is co-director of the Trinity Research in Childhood centre (TRICC: https://www.tcd.ie/tricc/), the Neonatal and  Children's Brain consortium Ireland (NBCI: http://nbci.ie/) and the Irish Children's clinical trials network (In4kids: https://in4kids.ie/).
Her research interests include improving management of children with neonatal brain injury and neonatal encephalopathy (NE), Down syndrome (DS) and cerebral palsy (CP). The  Molloy lab works on targeting inflammation for biomarkers and therapy in children with NE, preterm infants, CP and DS.
Publications
Cytokine dysregulation in children with cerebral palsy.
Zareen Z, Strickland T, Fallah L, McEneaney V, Kelly L, McDonald D, Molloy EJ.Dev Med Child Neurol. 2020 Nov 13. doi: 10.1111/dmcn.14724.
Translational research is all-encompassing and lets everyone be a researcher.
Molloy EJ, Bearer CF.Pediatr Res. 2020 Nov 2. doi: 10.1038/s41390-020-01225-4.