In4kids supports researchers in Ireland to produce high quality research. 
As an In4kids member, you gain access to accumulated experience of the In4kids network. 
This will give you access to practical advice and support from experienced researchers.
In4kids will work with you to ensure any clinical or academic trials are undertaken with the most effective and efficient use of resources.
In4kids will promote Ireland as an excellent place to conduct clinical trials and develop links with Industry and other international partners. Potential sites will be contacted by In4kids to participate in relevant trials – with In4kids acting as a Single Point of Contact for the study sponsors.
As the national hub for pan-European collaboration project, Conect4Children, we can give access additional resources for Paediatrics research. This includes free access to a wide range of courses currently available to national hub members on the c4c website.
Some key courses are linked below but the full list of courses is available here.
Our support will help less experienced researchers undertake high quality research while reducing the burden on more experienced researchers.
Take a look at the benefits we can offer ⇒⇒⇒⇒⇒⇒⇒
If you have any further questions or would like further information please contact us.
How we can help
_____
Members only Platform

PPI

Access to international networks

Expert Advise 

Ethics & Regulatory Applications

Electronic Case Report Forms

Budget & Contract Support

Staff Recruitment & Training

Site Engagement
Click Image to enlarge!
_____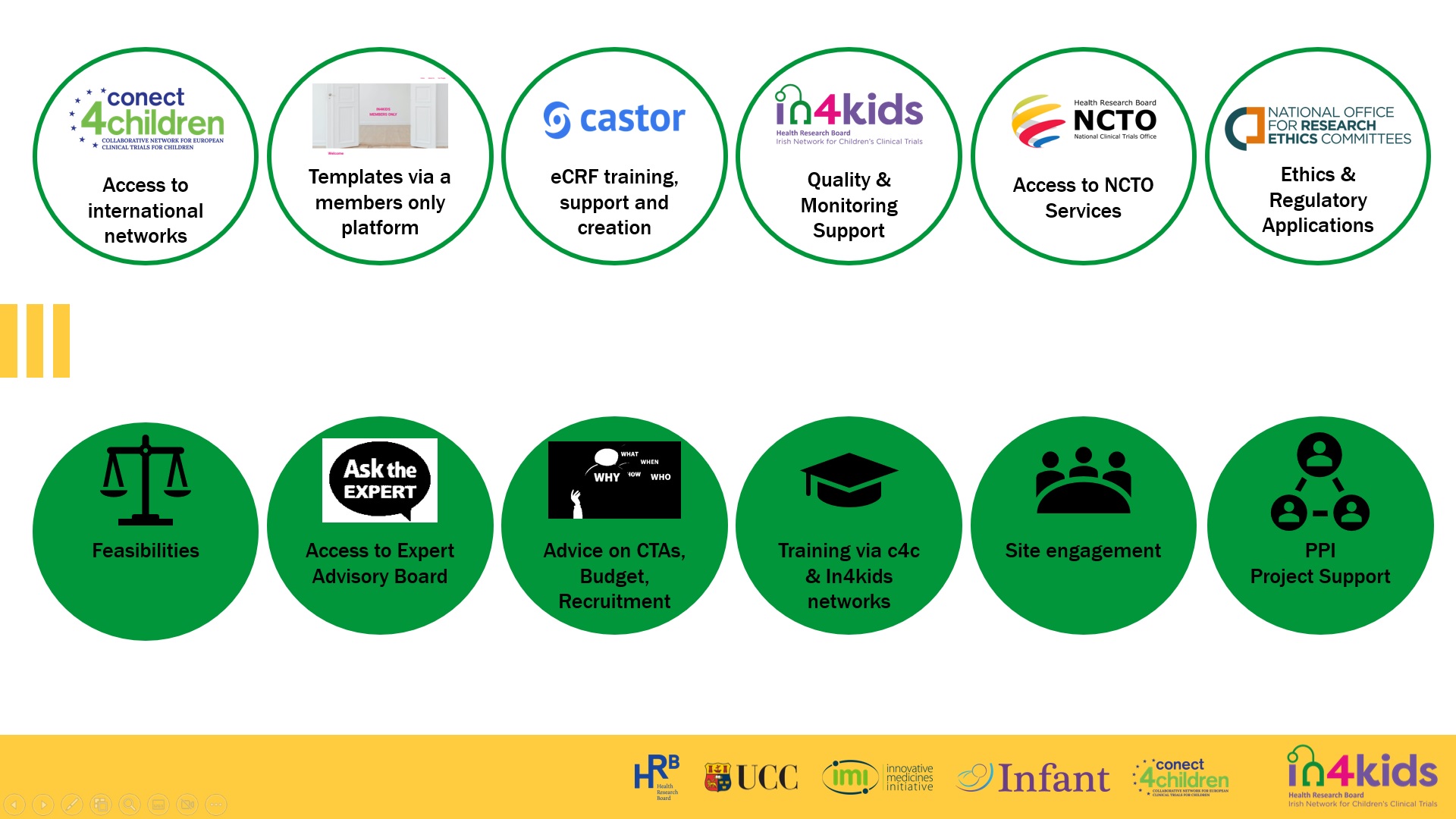 How to join
_____
Just complete the short application form here and we will be in touch with you.