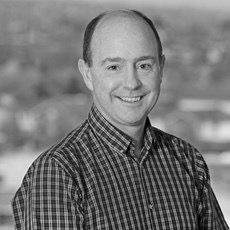 Prof. Jonathan Hourihane
Professor of Paediatrics in RCSI 

Consultant Paediatrician in Children's Hospital Ireland Temple Street.

Principal Investigator, INFANT Centre, Cork
Biography
Prof Jonathan Hourihane's research interests focus on the exploration of the link between skin barrier dysfunction and systemic allergic disorders, threshold doses of food allergens, prevention of allergic sensitisation, immunomodulation of established allergic responses, and evaluation of quality of life in food allergic children.
He is the PI of the STOP-AD intervention study of early short term skin moisturisation to prevent eczema and of the CORAL study of the allergy-related consequences in infants born in the 1st COVID lockdown in 2020.
He is also the National/ coordinating PI for peanut immunotherapy trials in Ireland. Jonathan is a member of global Scientific Advisory Board and EU Medical Task force for Aimmune trials (ongoing).
In addition, Jonathan is:
VP Research Clemens von Pirquet Foundation,
President Irish Association of Allergy and Immunology
Chair Irish Food Allergy Network
Publications
Efficacy and safety of oral immunotherapy with AR101 in European children with a peanut allergy (ARTEMIS): a multicentre, double-blind, randomised, placebo-controlled phase 3 trial;
Hourihane JO'B et al; Lancet Child & Adolescent Health 2020; 4(10): 728 – 739.
Continuous and Daily Oral Immunotherapy for Peanut Allergy: Results from a 2-Year Open-Label Follow-On Study;
Vickery BP, Vereda A, Nilsson C, du Toit G,  Shreffler WG, Burks AW, Jones SM, Fernández-Rivas M, Blümchen M, Hourihane JO'B, Beyer KB, Smith A, Ryan R, Adelman DC J Allergy Clin Immunol Pract 2021;9:1879-89 https://doi.org/10.1016/j.jaip.2020.12.029.
The impact of COVID-19 lockdown on infants' coronavirus exposure and routine healthcare access in Ireland: The CORAL birth cohort study at 6 months.;
Lawler M, Franklin R, McCallion N, Byrne AM, Fitzsimons J, Kinoshita M, White M, O'Mahony L, Hourihane J.  Pediatr Allergy Immunol. 2021 Nov;32(8):1876-1879. doi: 10.1111/pai.13591. Epub 2021 Jul 16. PMID: 34197667; PMCID: PMC8420242.