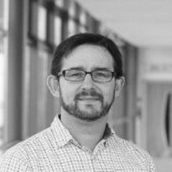 Prof Eugene Dempsey
Horgan Chair in Neonatology, University College Cork

Consultant Neonatologist, Department of Paediatrics and Child Health, Cork University Maternity Hospital, University College Cork

Principal Investigator, INFANT centre

Principal Investigator, Science Foundation Ireland

Funded Investigator, Alimentary Pharmacobiotic Centre
Biography
Professor Dempsey is the inaugural Horgan Chair in Neonatology at University College Cork,  a Consultant Neonatologist at Cork University Maternity Hospital and is Neonatal Lead at the INFANT Research Centre. He is a UCC graduate, he completed postgraduate training in Paediatrics in Ireland and later a Neonatal Fellowship at McGill University Health Centre, Montreal.
He is a member of a number of international collaborations conducting randomised trials on different aspects of neonatal care (PREMOD2, SafeBoosC III and COSGOD trials). He was Chief Investigator for the HIP Trial which was a randomised trial of blood pressure management in extreme preterm infants.
He was the lead PI  of Science Foundation Ireland funded studies including:
Neoview: a research project aimed at improving patient care and family well-being in the NICU,
Neuroprobe: addressed the relationship between blood pressure and cerebral activity in preterm infants.
He is currently Co PI on the MIMIC Project. This project assesses the impact of antibiotic administration and mode of delivery on newborn microbiotia. He also leads a number of local clinical studies, supervising PhD students and junior doctors on many aspects of newborn medicine. These include cardiovascular support, photonics and microbiotia.
Prof Dempsey  is a member of a number of international organisations including the European Society of Paediatric Research,  European Neonatal Echo Working group, European NIRS Working group and Pharmacology section of the European Society for Paediatric Research.  He is an associate editor of the Cochrane Neonatal, Journal of Perinatology and Frontiers in Paediatrics.  He has acted as an international reviewer for a number of funding agencies including the NIHR, Wellcome Trust and the European Commission. Prof Dempsey is also a previous board member of the Faculty of Paediatrics and past president of the Irish American Pediatric Society. He was appointed a member of the National Research Ethics Committee (A) for Clinical Trials in 2021.
He has been awarded a number of Higher Degrees, including a doctorate for work on Hypotension in the Preterm Infant,   an MSc in Health Care Ethics and Law and an MA in Teaching and Learning, focused on Simulation based procedural care. He  has over  200 publications in newborn care.
Publications
Clamping the Umbilical Cord in Premature Deliveries (CUPiD): Neuromonitoring in the Immediate Newborn Period in a Randomized, Controlled Trial of Preterm Infants Born at <32 Weeks of Gestation.
Finn D, Ryan DH, Pavel A, O'Toole JM, Livingstone V, Boylan GB, Kenny LC, Dempsey EM. J Pediatr. 2019;208:121-126 e122.
Parental opinion of consent in neonatal research.
McCarthy KN, Ryan NC, O'Shea DT, Doran K, Greene R, Livingstone V, Ryan CA, Boylan GB, Dempsey EM.  Arch DisChild Fetal Neonatal Ed2019;104(4):F409-F414