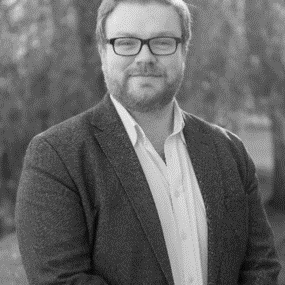 Shane Comer
Public Patient Involvement Coordinator

Research Communications Officer
Biography
Dr Shane Comer is the Public Patient Involvement Coordinator and Research Communications Officer, jointly appointed between Children's Health Ireland (CHI) and In4Kids.
Before taking up his current role, Shane was a research scientist based in the ConwaySPHERE research group in UCD, investigating the role platelets play in thrombosis associated with COVID-19. Shane holds a BSc (Hons) in Physiology and a PhD in Molecular Haemostasis from University College Dublin alongside a MSc in Immunology from Trinity College, University of Dublin. During his research career, Shane was involved in various PPI and science outreach initiatives such as Patient Voice in Cancer Research (PVCR), Amgen Biotech Experience and the UCD Inherited Blindness Summer School.
Publications
Comer, SP et al. (2022) Case Report: Hypergranular Platelets in Vaccine-Induced Thrombotic Thrombocytopenia After ChAdOx1 nCov-19 Vaccination. Front. Cardiovasc. Med. 9:824601.
Comer, SP et al. (2021) COVID-19 induces a hyperactive phenotype in circulating platelets. PLOS Biology 19(2): e3001109.
Othman, M, Cormier, M, Barnes, GD, Comer, SP et al.; ISTH Registration, Marketing teams. Harnessing Twitter to empower scientific engagement and communication: The ISTH 2020 virtual congress experience. Res Pract Thromb Haemost. 2021; 5: 253– 260.