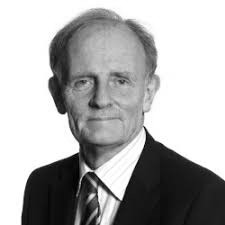 Prof John Murphy
Consultant Neonatologist, National Maternity Hospital, Dublin

Clinical Lead for the National Clinical Programme for Paediatrics and Neonatology
Biography
Professor John Murphy is a Consultant Neonatologist at the National Maternity Hospital, Dublin and the Clinical Lead for the National Clinical Programme for Paediatrics and Neonatology. The Programme published its first annual report on Neonatal Therapeutic Hypothermia in 2018 and continues to publish yearly reports on Neonatal Therapeutic Hypothermia in Ireland.
He is also an academic neonatologist with extensive experience in neonatal research and clinical supervision.
Publications
Therapeutic Listening for Preterm Children with Sensory Dysregulation, Attention and Cognitive Problems.
Slevin M, O'Connor K, Segurado R, Murphy JFA.  Ir Med J. 2020 Jan 16;113(1):4. PMID:32298558.
Troponin T correlates with MRI results in neonatal encephalopathy.
Sweetman DU, Kelly L, Hurley T, Onwuneme C, Watson RWG, Murphy JFA, Slevin M, Donoghue V, Molloy EJ. Acta Paediatr. 2020 Apr 13. doi: 10.1111/apa.15255. Epub ahead of print. PMID: 3228169
The Neonatal Early Onset Sepsis Calculator; in Clinical Practice.
Loughlin L, Knowles S, Twomey A, Murphy JFA.  Ir Med J. 2020 Apr 3;113(4):57. PMID: 32268050