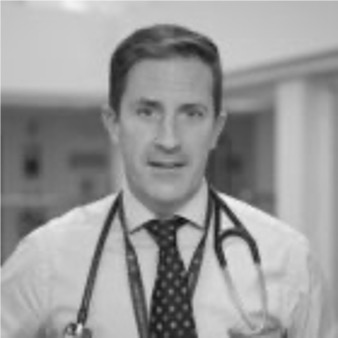 Prof Damien Kenny
Consultant Paediatric Cardiologist, Children's Health Ireland at Crumlin 
Biography
Prof. Kenny is a Consultant in Paediatric Cardiology at Our Lady's Children's Hospital Crumlin. He graduated with an Honours degree from University College Dublin and following Internship spent 1 year working in Mongolia and Vietnam as Medical Director of a small Irish charity. He trained in Paediatric Cardiology in Bristol in the UK and following this, spent two years researching his Doctorate in pathophysiology of hypertension in coarctation of the aorta at the University of Bristol.
Damien completed a senior fellowship in Interventional Cardiology at the Rush Center for Congenital and Structural Heart Disease in Chicago, USA and served there as Assistant Professor of Pediatric and Internal Medicine and Director of the Hybrid Catheterization Suite.
To date, he has published over 100 peer-reviewed articles and co-authored 20 chapters in International textbooks.
Publications
Pre-Clinical Comparative Assessment of a Dedicated Pediatric PLLA based Bioresorbable Scaffold with a Low Profile Bare Metal Stent.
ShibbaniK,DeLimaeSilvaBagnoL,Poulin,M,MatellaT,DiabK,KavinskyC,HijaziZM,KennyD. Catheter Cardiovasc Interv. 2020 Oct 1;96(4):878-888.
Percutaneous Implantation of the Edwards SAPIEN Transcatheter Heart Valve for Conduit Failure in the Pulmonary Position: Early Phase 1 Results from an International Multicenter Clinical Trial.
KennyD,HijaziZM,KarS,RhodesJ,MullenM,MakkarR,ShiraliG,FogelM,FaheyJ,Heitschmidt MG, Cain C. J Am Coll Cardiol 2011; 58:2248-2256.