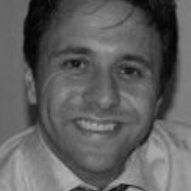 Prof Barry Linnane
Paediatric Respiratory Consultant, University Hospital Limerick

Adjunct Associate Professor, University of Limerick School of Medicine,

Biography
Prof Linnane qualified with an honours degree from University College Dublin in 1998. He completed his core training as a Specialist Registrar in Paediatrics in Ireland, and then spent three years as a Paediatric Respiratory Fellow at the Royal Children's Hospital, Melbourne. While completing his advanced clinical training in Paediatric Respiratory Medicine, he researched early Cystic Fibrosis (CF) lung disease and was awarded an MD in December 2009 from Melbourne University for his thesis entitled "Early Pathophysiological Changes in the Lungs of Infants with Cystic Fibrosis".
Prof Linnane worked for two years as a Paediatric Respiratory Consultant in Our Lady's Children's Hospital, Crumlin. In his current post as Paediatric Respiratory Consultant in Universty Hospital Limerick he takes the clinical lead in the provision of care to children with CF.
He is involved in several national strategies and was a member of the National Steering Group for the Introduction of CF Newborn Screening in Ireland, and sits on the National Bloodspot Screening Programme Governance Group. In addition , he is a member of the Scientific Advisory Committee of the CF Registry of Ireland, and the Medical and Scientific Council of Cystic Fibrosis Ireland.
He currently sits on the National Clinical Programme – CF Working Group chaired by Prof Charlie Gallagher. He was Honorary Assistant Secretary of the Irish Thoracic Society (ITS) National Council from 2010 to 2015, and is a member of the ITS Special Advisory Panels on Asthma, Cystic Fibrosis, and Paediatrics. He is also currently on the Steering Group for the Model of Care for Paediatric Critical Care in Ireland. Prof Linnane is also a member of the European CF Society Screening Working Group, and member of European Respiratory Society Infant and Pre-school Working Group.
Prof Barry Linnane, in partnership with Professor Paul McNally, is a director of the Study of Host Immunity and Early Lung Disease in CF (SHIELD CF) project. The aim of SHIELD CF is to become a national framework for translational research into early CF lung disease.
Prof Linnane's special interests are:
Cystic fibrosis
Asthma
Chronic cough
Pre-school wheeze
Paediatric sleep disordered breathing
Non-invasive ventilation
Publications
An initial evaluation of the safety of a disposable oscillating positive expiratory pressure device in patients with chronic obstructive pulmonary disease: a short‑term pilot study.
Kevin J. O'Sullivan, Valerie Power, Barry Linnane, Deirdre McGrath, Hilda Fogarty, Martina Ryan, Rebecca White, Conor Noonan, Eithne Mulloy, Leonard W. O'Sullivan, Colum P. Dunne. Published in BMC Pulm Med (2021) 21:326
Sweat testing in the modern era: A national survey of sweat testing practice in the Republic of Ireland.
Maguire, Barrie; Blake, Ophelia; Boran, Gerard; Borovickova, Ingrid; Abdelfadil, Sabah; Murray, Caroline; Elnazir, Basil; Linnane, Barry. Accepted for publication in Journal of Cystic Fibrosis. September 2021. 1. Ref. No.:  JCF-D-21-00119R3
Ivacaftor and Airway Inflammation in PreschoolChildren with Cystic Fibrosis.
Paul McNally, Daryl Butler, Yuliya Karpievitch, Sarath Ranganathan, Barry Linnane, Stephen Stick, Graham Hall, Andre Schulz. Accepted for publication in the American Journal of Respiratory and Care Medicine August 2021.
Low prevalence of SARS-CoV-2 detected in symptomatic children admitted to hospital.
Lynam, J. Twomey, M. Mahony, E. O'Mahony, I. Ahmed, A.M. Murphy, S. Gallagher, M. Fitzgerald, C. Sreenan, Z. Alfridi, P J. Stapleton, C. Dunne, O. Neylon, B. Linnane. Ir Med J. 2021 May. Vol 114(5).Page 355
Assessment of the microbial load of airway clearance devices used by a cohort of children with cystic fibrosis.
Barry Linnane, Nuala O'Connell, Ellen Obande, Suzanne Dunne, Conor Clancy, Miranda Kiernan, Deirdre McGrath Kevin O'Sullivan, Leonard O'Sullivan Colum Dunne. Accepted for publication June 2021 in Infection Prevention in Practice.