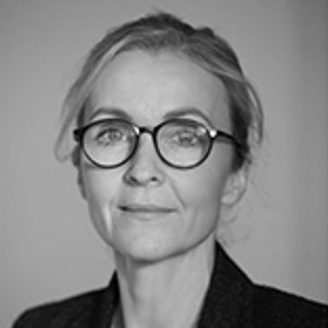 Prof Louise Gallagher
Professor of Child and Adolescent Psychiatry
Biography
Professor Louise Gallagher is Chair in Child and Adolescent Psychiatry, Trinity College Dublin and a Consultant Child and Adolescent Psychiatrist in the HSE/ National Children's Hospital, Tallaght. She has a particular interest in autism genomics and engages with neurodiverse communities in her Public and Patient Involvement work.
As a member of AIMS-2-TRIALS Clinical Trials network established to assess a novel drug treatment for ASD, her site is one of 24 sites with 'excellent' clinical trials expertise who will participate in planned trials of new drug therapies.
In addition, she is an Expert member of the behavioural biomarker subcommittee in the Foundation for Prader Willi Research International Clinical Trials Consortium.
Prof Gallagher is part of the Maximising Impact of Neurodevelopmental Disorders COST Network
She was the principal investigator overseeing 13 sites in the Autism Simplex Collection (TASC) a DNA biorepository linked with rich phenotypic data (Buxbaum et al, 2014) (n=1700 autism child/parent trios).
Louise is the Chair of College of Psychiatrist Autism Special Interest Group who are currently reviewing mental health services for autistic people and developing a position paper. She is also involved in A GAPS analysis of the needs of people with Prader Willi Syndrome. Her report highlighting the service gaps for PWS resulted in €0.5M award to PWSAI to develop respite care.
Publications
Identifying schizophrenia patients who carry pathogenic genetic copy number variants using standard clinical assessment: retrospective cohort study.
Foley C, Heron EA, Harold D, Walters J, Owen M, O'Donovan M, Sebat J, Kelleher E, Mooney C, Durand A, Pinto C, Cormican P, Morris D, Donohoe G, Gill M, Gallagher L, Corvin A. .Br J Psychiatry. 2020 May;216(5):275-279. doi: 10.1192/bjp.2019.262.PMID: 31964429
Increased Ca2+ signaling in NRXN1α +/- neurons derived from ASD induced pluripotent stem cells.
Avazzadeh S, McDonagh K, Reilly J, Wang Y, Boomkamp SD, McInerney V, Krawczyk J, Fitzgerald J, Feerick N, O'Sullivan M, Jalali A, Forman EB, Lynch SA, Ennis S, Cosemans N, Peeters H, Dockery P, O'Brien T, Quinlan LR, Gallagher L, Shen S.; Mol Autism. 2019 Dec 30;10:52. doi: 10.1186/s13229-019-0303-3. eCollection 2019.PMID: 31893021